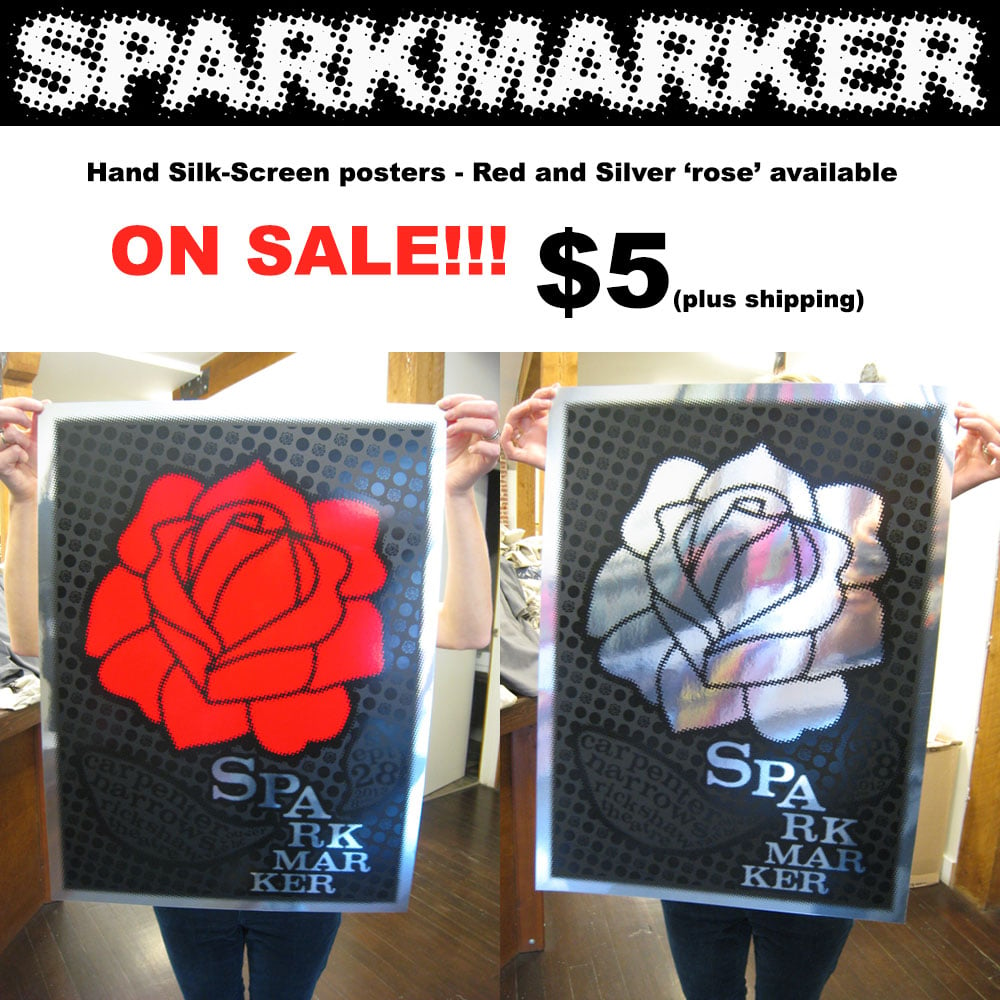 Sparkmarker 'Sixty-Five Roses' Poster - Regular Mail-Order
by Sparkmarker
$

5.00

/ On Sale
---
---
This Poster was made specifically for the Sparkmarker reunion Sept 28th 2012 in Vancouver.
Lucky you - we still have a couple hand-fulls of posters available. Hand silk-screened by Big Cranium, designed by Kim Kinakin.
18" x 24" - easy to frame - perfect for that empty wall.
Info on poster:
Sparkmarker - Sept. 28th 2012 - Carpenter - Narrows - Rickshaw Theatre - Vancouver BC.
This poster was design to also honor sparkmarker guitarist Jordan Stuttard who passed away from Cystic Fibrosis in 2005
Red Rose or Silver Rose available
Marked-down from $15 - at the new price you can use this to wallpaper your bedroom ;)